WELCOME TO ELLCE DESIGNS –
RESIDENTIAL INTERIOR DESIGN FOR CHICAGOLAND + BEYOND
Ellce Designs is passionate about creating spaces that are designed to inspire and unite families. Acclaimed designer Lauren Fasolo takes the time to listen to your needs and then carefully crafts a room that speaks to everyone that enters. With Ellce Designs, you'll benefit from Lauren's coveted sense of style, fall in love with her attention to detail, and enjoy your space for years to come.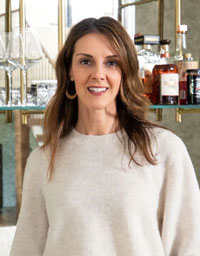 Ever since she was a little girl, Lauren Fasolo had a knack for design. As one of six kids in a busy suburban household she often found herself craving order and organization. She would rearrange and redesign the childhood bedroom she shared with her sister countless times. Happily, Lauren found her passion in college during her first drafting class — organizing a space, and creating good function by understanding scale and proportion.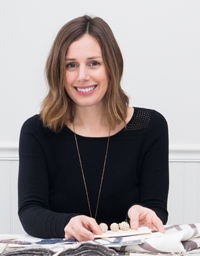 Kym Cooper is a second-generation interior designer with an eye for space planning and passion for textiles. A Naperville native, Kym has been drawn to creative pursuits—particularly interior design, art, and fashion—as far back as she can remember.